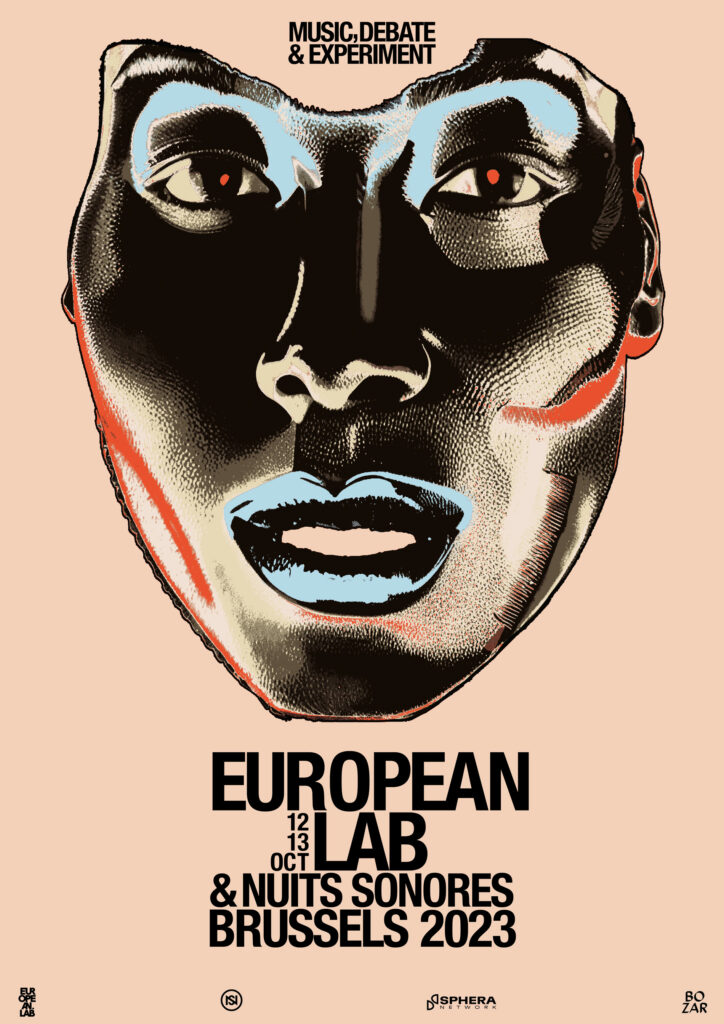 European Lab Brussels:
October 12 — 13 
Bozar, Brussels
2 days of talks, workshops, radio shows, networking sessions, thought out in collaboration with Bozar and Sphera Network.
Media independence: a common good under threat in pursuit of a European public sphere
Islands of democratic resistance, a counterbalance to the imposed uniform narratives, places where alternative voices can be heard: every day the independent media helps to foster a space for debates that are as diverse as they are beneficial. The assaults that the independent media faces from all four corners of Europe – from the concentration of ownership in the sector, to the stranglehold of certain political regimes and the crushing weight of social media with its unrelenting power – mean that supporting and linking them is more crucial than ever.
European Lab Brussels has been following the growth of the European independent media since its inception, and will this year showcase a two-day programme devoted entirely to the scene. Thought out in collaboration with Bozar and Sphera Network, part of Nuits sonores and European Lab Brussels, the forum offers two full days that will be a reminder of how crucial it is for the cause of independent media to join forces with that of independent cultural structures, which are subject to the same pressures, such as the appetite of large private groups, the excess power of the Big Tech and political meddling.
In the 1960s, the communication theorist Marshall McLuhan wrote "The medium is the message". How should we read this phrase in light of the contemporary European media landscape? What should we think of discourses spread by the media when they are influenced by the forces that are most invested in obscuring information and the most cynical interests, whose activism ferments into seeding extreme polarisation and radicalising schisms, and undermines every theory of social reconstruction, reconciliation or collective engagement on a daily basis? When the content produced and disseminated on the platforms has the sole purpose of capturing our attention? Or when ever-increasing numbers of press outlets are being bought up by a handful of captains of industry, thereby threatening the emergence of new voices, the plurality of ideas and the diversity of viewpoints? To tackle these challenges, there is an urgent need to strengthen the network of active stakeholders, to rethink the alliances between independent ecosystems and tools of public service and the common good, and to call for an essential rebalancing of the power in favour of diversity and the general interest.
This decentralisation of narratives and approaches is at the heart of the latest incarnation of European Lab Brussels. It shines a light on the role played by the independent media ecosystems in fostering the social and democratic debates of our times by considering issues of inclusivity, the importance of pan-European collaboration and resistance to the tech giants. Together with the European networks Sphera and Reset!, it affirms the need to cultivate a less centralised focus. This is an invitation to reflect on the new models that emerging press outlets are inventing; to explore the narratives being conveyed by writing from Eastern Europe; to make way for new generations of journalists who hold the same desire: to collectively shape the future of a fairer and more balanced European public sphere – with total independence.
10:30 —12:30
---

Rotonde Bertouille
Indie Media Speedmeeting
Spend a morning at Bozar in the company of the stakeholders in the independent media sector! Financing, editorial collaborations, project discoveries: a moment of inspiration and connections with fascinating personalities.
With:
Francesca Festa (Ereb et Sphera I IT)
​​Marija Katalinic (European Cultural Foundation I HR)
Sarah Leveaux (Engrainage I FR)
Mathieu Molard (StreetPress I FR)
Karl van den Broeck (Apache I BE)
Agnieszka Wiśniewska (Krytyka Polityczna I PL)
10:30 - 12:30
---

Workshop • Mezzanine Lab, Bozar
Inclusive Narratives: Embracing Gender Perspectives in Independent Journalism
Free of charge, registering is recommended

The gender perspective has been spreading in the media in recent years. On the one hand, big media have created specialized figures with decision-making capacity in the newsrooms. The New York Times created a gender editor in 2017; El País launched in 2018 a position for a gender correspondent; in Latin America, Brazilian newspaper Folha de Sao Paulo and Argentine publications Infobae and Clarín created new editorial positions dedicated to diversity and gender in 2019. At the same time, many female journalists have been joining newsrooms with a feminist perspective that was already incorporated in many independent media. But what is feminist journalism? Is it necessarily activist journalism? Is feminist journalism objective? What topics does feminism journalism deal with? What is your role in reporting violence against women?
This workshop will explore these questions from the experience and the context of the facilitator's countries. The workshop contemplates a practical analysis of news headlines to detect their gender biases and rethink the approach from a feminist perspective.
With:
Patricia Reguero (El Salto I ES)
Anastasia Vaitsopoulou (Popaganda I GR)
Powered by El Salto & Popaganda
10:30-12:30
---

Workshop • Mezzanine Horta, Bozar
Monetising Podcasts? Trends, Best Practices and Scenarios
Free of charge, registering is recommended

This workshop on monetising podcasting is organised in two parts. Bulle Media – the only European agency entirely dedicated to podcasting – will introduce the session, which will continue with two short presentations on current trends by PRISA Audio – the world leader in non-linear audio production in Spanish – and the world-famous AFP news agency. In the second part, participants will be able to exchange ideas with a view to developing their own projects.
With:
Alexander Damiano Ricci (Bulle Media I IT)
Yacine Le Forestier (AFP I FR)
Ana Ribera Garcia-Rubio (PRISA Audio I ES)
Powered by Bulle Média

10:30-12:30
---

Workshop • Salon de réception, Bozar
Addressing the European New Generation: the Role of Independent Media

Free of charge
How do young people seek information? Which media do they prefer? In this workshop, young journalists and media creators invite you to explore the innovative ways in which some media are differentiating themselves from traditional media and captivating new generations with unique storytelling and unconventional formats. You will learn about the importance of selecting the right channels, adapting content formats, and finding an accessible approach to captivate young audiences. Don't miss this opportunity to connect with the new generation and make a difference in the world of independent media! 
With:
Alexandra Tyan (Ereb & Sphera Network I IT)
Aulonë Kadriu (Kosovo 2.0 I XK)
Powered by ereb

14:00-14:50
---

Talk • Rotonde Bertouille
The Independent Media Tackling Climate Crisis 
Free of charge, registering is recommended

What role does environmental and ecological journalism play in the current context of global media coverage of climate and environmental issues? Closely linked to activism, independent green media advocate a politicizing approach to ecological discourse.
With:
Afsaneh Angelina Rafii (Icarus Complex Magazine I UK)
Sarah Freres, (Imagine magazine I BE)
Sarah Leveaux (Engrainage I FR)
Giacomo Corongiu (VD News I IT)
Powered by VD NEWS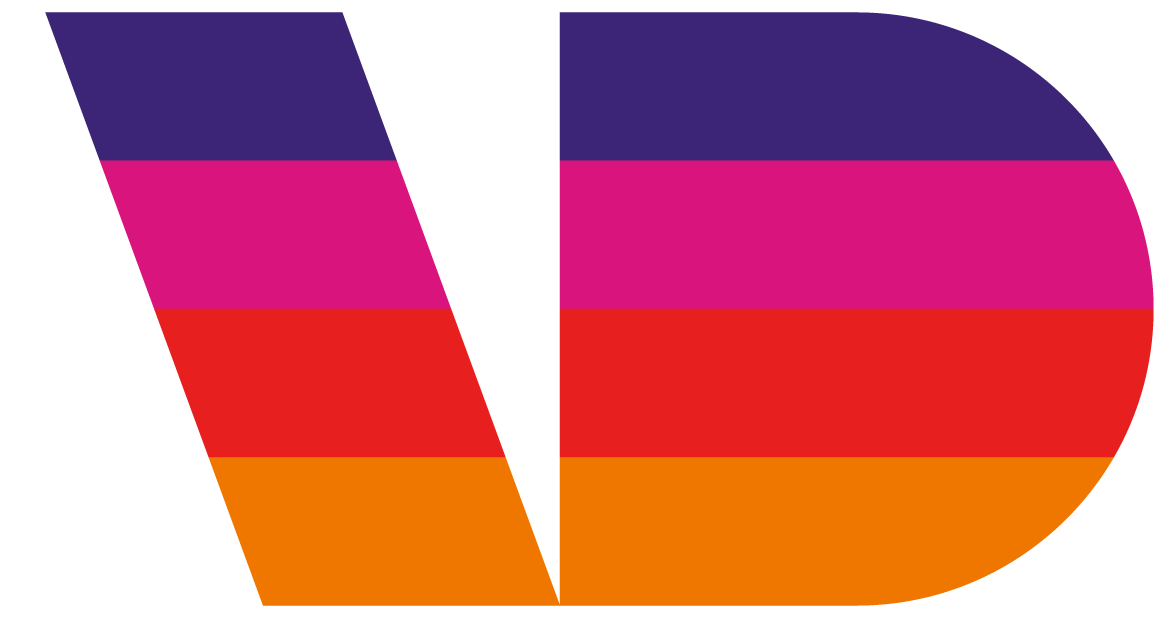 15:00-15:50
---

Talk • Rotonde Bertouille
From Raising Alternative Viewpoints to Providing Quality Information: How Podcasting is Transforming the European Media Landscape?
Free of charge, registering is recommended

How do podcasts incorporate alternative and independent points of view? Do they help to improve the quality of information in the European media landscape? The round table will look at a number of specific case studies, presented by a diverse panel of professionals from media organisations.
With:
Alexander Damiano Ricci (Bulle Media, IT)
Evi Kiorri (podcaster, host of Beyond the Byline - Euractiv I NL)
Ana Ribera Garcia-Rubio (Editor in chief at PRISA Audio I ES)
Jenny Tsiropoulou (freelance journalist and independent podcaster I GR)

Powered by  Bulle Media

16:00-16:50
---

Talk • Rotonde Bertouille
Europe, an Investigative Playground
Free of charge, registering is recommended

The media often adopt a local or national approach to news. Yet many subjects need to be studied at a transnational level, particularly at European level. How can we document economic and financial, political, migration or environmental issues by stopping at borders? To carry out these investigations on a European scale, new transnational structures have emerged. They are organising collaboration between journalists and media based in different countries and developing new digital tools to aid investigation. The aim of these structures is to shape the journalism of tomorrow.   
With:
Mathieu Molard (StreetPress I FR)
Tomas Statius (Lighthouse Reports I FR)

Powered by Street Press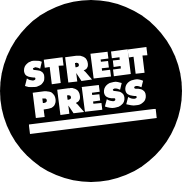 17:00-18:00
---

Talk • Rotonde Bertouille
The State of Independent Media in Europe
Free of charge, registering is recommended

Between growing capitalistic tendencies in the sector and the increasingly obvious political interference of certain States, the European media landscape is going through a series of crises. Many independent media are evolving in this context, continuing to operate despite these threats. The Sphera network, which brings together a number of them, is giving them the opportunity to speak at this Sphera Media Lab, particularly during this discussion which aims to take stock of the independent press in certain countries where media freedom is in decline. It is a way of shedding light on these situations and looking at possible avenues of resistance. 
With:
Agnieszka Wiśniewska (Krytyka Polityczna I PL)
Pál Dániel Rényi (444 I HU)
Karl Van den Broeck (Apache I BE)
Moderation: Tine Hens (Historian & journalist I BE)
Powered by 444 et Krytyka Polityczna

18:30 – 20:00
---

Talk • Studio
Strengthening Media Independence in Europe: a Roadmap to the European elections
Free of charge, registering is recommended

Over the last five years, the issue of journalism has become increasingly important within the European institutions. From the democratic backsliding, online harassment, market concentration, self-censorship, the algorithms of social media, it seems that now the media ecosystem is being seen more and more as a European matter. But so far, it seems, mainly large actors are able to cross borders and to be represented. Therefore, how independent media should watch the European elections. How can EU institutions strengthen media pluralism and media independence? 
With:
Francesca Festa (Sphera Network & Ereb I IT)
Julie Majerczak (Reporters Without Borders I BE)
Moderation: Quentin Ariès (Sphera Network & Ereb I FR)
Powered by Ereb

10:30 —12:30
---

Bozar, Brussels • Salon de réception
Workshop for Writers
This workshop is part of a series of workshops for writers by Mariana Berezovska (Borshch magazine) in various locations, aiming to activate and empower them to write about culture and music from their unique standpoint and experience.  The workshops facilitate knowledge exchange with established writers on independent cultures and scenes, decolonial narratives, writing about music and culture in challenging times, finding relevant topics and angles for stories, and structuring an article.
Aspiring writers are invited to apply through an open call, where they can suggest topics or artists they are interested in writing about. To maximize the workshop experience, we encourage participants to bring their own writing to share with the group. This will facilitate engaging discussions and practical exercises, while also motivating aspiring writers to submit finished texts shortly after the session. Selected works have the potential to be published on the We Are Europe Platform.
This initiative not only amplifies diverse voices in music journalism but also recognizes the relevance of major platforms in Berlin and London, fostering greater exchange between these dominant platforms and emerging media and writers.The workshops offer valuable exposure, and networking opportunities, and contribute to cultivating a more inclusive and diverse landscape for music and culture journalism. Upon completing the workshops, participants will have the chance to publish their work on one of the media platforms within our network. 
With:
Mariana Berezovska (Borshch Magazine I UA)
10:30 - 12:30
---

Workshop • Mezzanine Horta, Bozar
Running an independent media without GAFAM
Free of charge, registering is recommended

At a time where most numeric systems are operated and centralized by major organizations commonly known as GAFAM, this workshop will investigate the possibilities for media to move away from these solutions and reappropriate themselves technology. Participants will be invited to rethink a new model of shared empowerment and independence for media.
14:00 - 15:00
---

Talk • Rotonde Bertouille, Bozar
Media's Influence on Eastern Europe's Image: Challenging Russian-Centric Narratives and Bias
The panel discussion will explore how the media influence the image of Eastern Europe, focusing on the challenges of Russian-centric narratives and bias. It will delve into how Russia's war of aggression in Ukraine is potentially leading to a redefinition of narratives about Russia's imperial policy as well as Eastern European countries. In this context, it's essential to consider the impact of Russia's efforts to unify Eastern Europe under its leadership. The aim of this talk is to explore ways to counter bias in media representation, promote inclusivity, and challenge stereotypes about Eastern Europe.
With:
Petrica Mogoș (Kajet Journal I RO)
Lucia Udvardyová (Easterndaze I CZ )
Moderation: Maya Baklanova (Tight Magazine I UA / DE)
15:30 - 16:30
---

Talk • Rotonde Bertouille, Bozar
Festivals Turning into Media
As independent festivals thrive worldwide, some add another string to their bow by creating a media focused on topics they care about. These festival extensions or communication platforms provide additional content, maintaining year-round engagement, delving deeper into subjects and artists showcased at the festival. Festivals with a strong identity, be it in ecology, music genres, or geography, utilize media platforms to enhance their storytelling, curation, and community connections. These platforms go beyond the physical event, incorporating multimedia elements like artist and speaker interviews, behind-the-scenes footage, and exploratory discussions. By merging music, visual arts, and narratives, festivals-turned-media offer participants a multi-dimensional journey, elevating the discourse and understanding of the creative process. The speakers will discuss the challenges and the reasons of this ongoing music festivals and media relation.
With:
Salomé Besse (Europavox I FR)
Luis Fernandes, (COSMOS, Le Guess Who? I PT) 
Moderation: Manon Moulin (Arty Farty I FR)
17:00 - 18:00
---

Talk • Rotonde Bertouille, Bozar
Decentralizing Cultural Media
In a context of mass media and concentration landscape, media and culture structures tend to be owned by a few big companies, leading to a homonagised representation of culture. This concentration restricts global culture and stifles emerging voices and perspectives. By decentralizing cultural media, it can ensure pluralism in cultural content and actors, as well as a fair representation of diverse voices. What are the decentralizing tools for media, especially in cultural fields? What Web3 can bring and how to implement it? What about networks? For instance, Lumbung Radio network uses community-driven curation on its decentralized media platforms which empowers communities to curate and highlight the content they value. This approach encourages collaboration, discovery, and a sense of ownership within the community. Through peer-to-peer networks and blockchain technology, the speakers will detail their own perspective on decentralization.
With:
Bas Grasmayer (Music X I DE)
Grégoire Rousseau (Station of Commons / Lumbung Radio I FI / FR)
Moderation: Whitney Wei (Resident Advisor I US)
20:00 – 00:00
---
Radio Lab 
Radio Lab will give the floor to different community radios to bring to the fore their own gaze on links between cultural and media spheres. From Berlin to Vilnius and Budapest, the radios will present a variety of formats: discussions, listening-sessions, interviews.
Refuge Worldwide x Microwave
20:00 — 21:00: Interdependence: How Independent Media, Radio Broadcasting and Collectives are Shaping our Culture, and Enacting Positive Change, in Real Time?
With:
Brikabrak (Collective I BE)
Iced Lattina (Artist I BE)
Matéo Vigné, (Journalist I BE)
Moderation: Rachel Grace Almeida (Crack Magazine I VE / UK)

21:00 — 22:00: Exchange with Skee Mask (DJ & producer I DE)
Moderation: Rachel Grace Almeida (Crack Magazine I VE / UK)

Powered by Refuge Worldwide & Microwave
Radio Lab | Palanga Street Radio x Lahmacun Radio
22:00 — 00:00: A Snapshot into the Local Grassroots Scenes of Budapest and Vilnius
A spotlight talk into the local grassroots scenes of Budapest and Vilnius. From festivals, music releases and community radio, this panel brings together active players to both draw parallels between these cities and what the role cross-border collaboration can offer for the distribution of music on the margins.
With:
Nerijus Damaševičius aka SHN (Minimal.It I LT)
Gábor Kovács aka Új Bála*: (Artist I HU/BE)
Tamás Luspay (Blindblindblind I HU)
Moderation: Samantha Lippett (Palanga Street Radio I LT)
Peter Bokor (Lahmacun Radio I HU)

Powered by Palanga Street Radio & Lahmacun Radio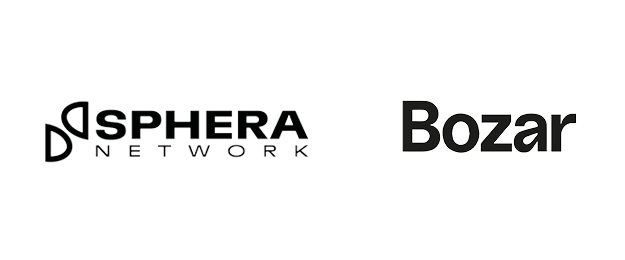 Flashback on the 2022 edition