In 2011, Arty Farty launched the European Lab project with the support of the European Union. The ambition of this new platform
is to bring together

, at the European level,

a new generation of emerging and innovative cultural actors

, around a shared reflection on and commitment to the future of culture.
Town which has hosted the forums: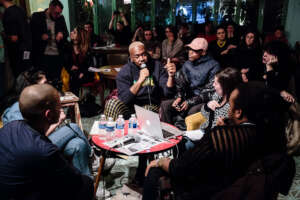 12 years during which this platform — born in Lyon at the heart of electronic culture festival Nuits Sonores — has been identifying and connecting artists, activists, thinkers and journalists, for the most part from the independent sectors and all united in their conviction that culture and the media have the potential to transform our crisis-ridden societies. That to think is to celebrate, that art and activism are capable of rising to the challenges of our age.
Over the course of 10 years and 26 forums —from Seoul to Delphi, Brussels to Madrid, not to mention Lyon —European Lab has brought together nearly 1,500 speakers and a series of young, engaged audiences eager to offer new narratives, to decipher current issues and to act for the future. With Europe as their scope of action, but the world on their horizon.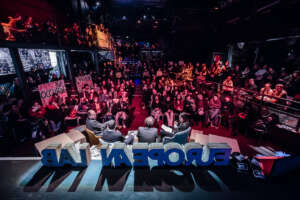 Over the years, European Lab has unearthed countless hotbeds of creativity and islands of independence which, weaved together to make networks, become archipelagos of resistance connected at the European and international levels.
The narratives produced by these interconnected communities make up the worldviews and citizen projects that European Lab aims to amplify through the creation of new spaces for dialogue and interaction, and its support for the development of new forms of storytelling and emerging media.
Using its forums as a launchpad, European Lab pursues its activities all year round in the form of cultural programming, editorial content creation and debate design.