Nuits sonores Lab:
17 — 19 may
Lyon France
3 days of talks, workshops and dj-sets during the Nuits sonores festival.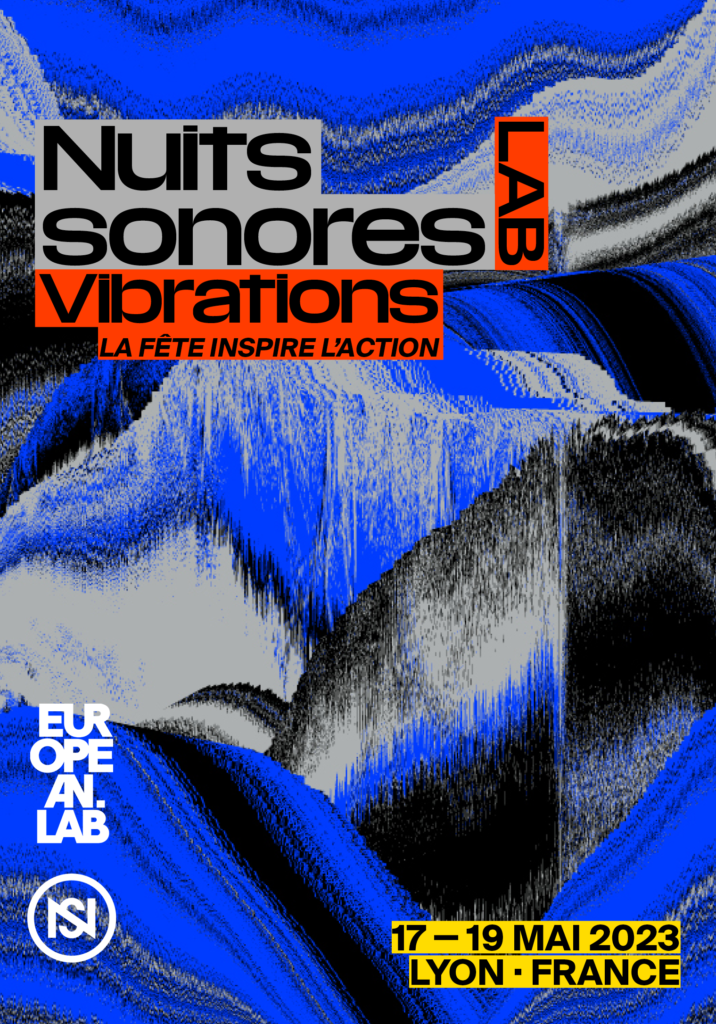 Nuits Sonores and European Lab will give the floor to mobilised artists, thinkers, journalists and activists who will present the keys to understanding the major challenges facing our world.

Over three days, this programme will offer festival-goers an experience – neatly complementing the daytime and nocturnal programmes at Nuits Sonores – in the Confluence district of Lyon, spread between Hôtel71, HEAT and H7.

With Nuits sonores Lab, the musical programming of Nuits Sonores will be enhanced by idea debates, transmission and testimonies thanks to a series of meetings, interviews, workshops, discussion panels, audio conferences, radio broadcasts, artistic performances, training sessions, masterclasses and speeches.


10:30am —12:30pm
---
Workshop • Hôtel71
Becoming an Independent Music Critic
3:00pm —  3:45pm
---

Talk • HEAT
Let Get the Party Restarted!
Free of charge, registering is recommended

4:45pm —  6:00pm
---

Talk • HEAT
Space and Dance of Urgency: How Can we Enable Access to Space for the Next Generation of Culture?
5:30pm —  9:30pm
---
Radio Lab • HEAT
Carte Blanche to Mutant Radio
10:30am —12:30pm
---

Workshop • Hôtel71
Crowd Power: Using Dance for Renewable Energy
3:00pm —  4:15pm
---

Talk • HEAT
Prescription and Algorithms, who influences our listening experiences?
Free of charge, registering is recommended
4:45pm —  6:00pm
---

Talk • HEAT
Another Perspective on the Ukrainian Cultural Scene
5:30pm —  9:30pm
---
Radio Lab • HEAT
Carte blanche to 20ft Radio
10h30 —12h30
---

Workshop • Hôtel71
Building an Eco-responsible Soundsystem
15h00 —  16h15
---

Talk • HEAT
Impact(s) and Future of Independent Music Journalism 
Free of charge, registering is recommended

16h45 —  18h00
---

Talk • H7
Post-colonial Narratives: the New Voices of Cultural Independence
17h30 —  21h30
---
Radio Lab • HEAT
Carte blanche to Refuge Worldwide