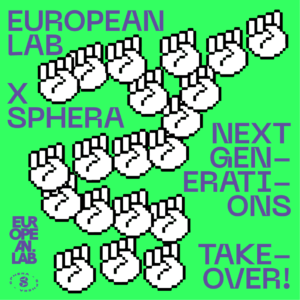 Next generations: takeover!
A forum dedicated to European youth
For its first edition in the Hungarian capital, European Lab forum welcomed – last 5th of February – 26 artists and speakers at Auróra cultural and alternative venue.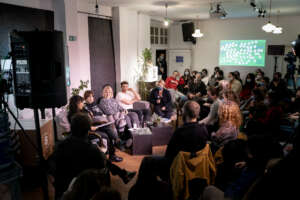 O
Organized with the Sphera media cooperation, this edition gave Arty Farty the opportunity to strengthen two important areas of its commitments: an opening towards Central and Eastern Europe, as well as the promotion of a new generation of committed actors and actresses on the continent.
Queer activists (Agata Barbara Wnuk of Girls* to the Front), climate activists (Lilla Nosza of Extinction Rebellion Hungary or Daniel Rupaszov of Artivist Network), journalists at the forefront of feminisms (Zsofi Borsi of Lazy Women ), elected women working to develop public policies in line with the challenges of new generations (Astrid Aller from Copenhagen City Hall), cultural actors who guarantee the independence of their sectors (Branislav Jovancevic from the Drugstore club)… European Lab Budapest gave the floor to a diversity of representatives from multiple territories, from Kosovo to Belgium, from Macedonia to France, Serbia, Denmark, Italy, Poland, Netherlands and, of course, Hungary.
This forum took place in a particular context: the Hungarian presidential and legislative elections which will take place in a few weeks. Without tackling this question head-on, European Lab Budapest has preferred to connect and highlight the cultural battles of those who, throughout Europe, carry out independent artistic projects, set up media, manage their club or collective, campaign for their rights , imagine alternatives for tomorrow.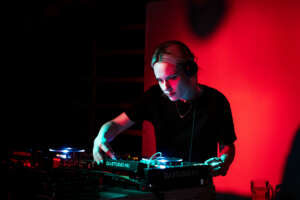 This networking or «social interactions platform» according to the expression of Simon Clement of Sphere Radio in Leipzig, appears as an essential dimension of European Lab project. It was embodied the day before the event in Auróra by the organization of the very first workshop of the new European network Reset! led by Arty Farty and which aims to connect and strengthen the cultural structures and independent media of the continent.
The whole team of Arty Farty and Sphera project would like to warmly thank all event's partners : the teams of the Auróra venue who welcomed them, Budapest French Institute as well as the European Commission who supports Sphera. We also thank the medias that accompanied this edition: Lahmacun web radio, 444, Skala Magazine, Kafkadesk and Hajde.
For us, it is also really important to create connections with people from Eastern and Central Europe, as there is often some kind of misunderstanding and underrepresentation of this part of Europe in France or in other Western European countries
The shape of the media for future generations
Independent cultural structures: in the service of young people
Public policies for the citizens of tomorrow
See and review the 4 discussion panels of the Hungarian forum.