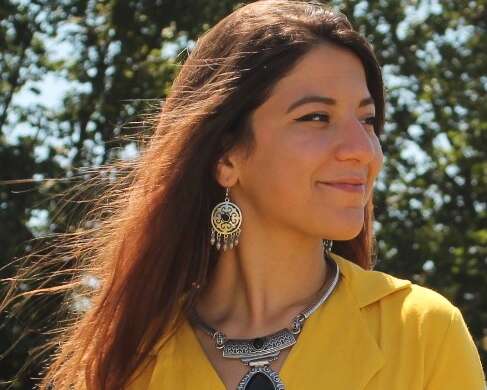 Guiti News, FR
Hajar Drissi 
Brief info
Born in Taza in 1997, Hajar Drissi grew up in a Berber tribe in the Grand Atlas and emigrated to Italy in 2006. Faithful to the Alma Mater of Bologna: a degree in International Cooperation completed and a Master's degree in International Relations in progress. Without renouncing to an international experience: first at the Université Libre de Bruxelles and currently at Sciences Po Paris.
She has been involved in the social field and in the fight for a fairer world since her adolescence, has been an activist of ActionAid Italy for 5 years and is co-founder of the Network for the reform of the citizenship law in Italy.
Today she is the coordinator of the European media network at GUITI News, trying, once again, to change the narrative on migration.