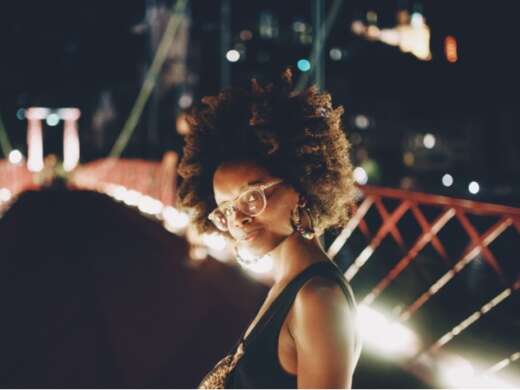 Artist, BR
Alessandra Moura
Brief info
Alessandra Moura is a young black Brazilian woman who arrived in Lyon in 2016.
Confronted with a sexual culture shock, she decided to share her astonishment and questions with her new entourage. Thus was born Erotika, an association that allows to unveil, through artistic performances, the universes that shape the eroticism and sexuality of everyone. Since then, Erotika's parties and workshops have been shaking up our city.
DJ Ale's musical research focuses on the body and dance as a means of empowerment and cultural decolonization. His sets transmit the vibration of the Afro-Brazilian nights of São Paulo, where Elza Soares and MC Carol are authorities.
Member of the Collectif Furie, DJ Ale has performed at the Sucre, the Heat, the Marble Factory, the Chinese and Radio Meuh Circus Festival.